MegaRoller Direct Increases Capacity with Quick Turn and Production Vacuum Forming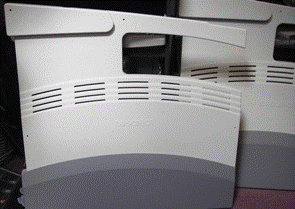 January 12, 2008. Santa Cruz, CA.
MegaRoller Direct adds quick turn vacuum and pressure forming to line of quality prototype and manufacturing services. Recent projects include enclosures, trays, pop displays, circuit board guards, tubs, cable routing and recreational vehicle parts to name a few.

Quick Turn

In an industry that typically talks weeks MegaRoller Direct can turn prototype formed parts in days. Utilizing CNC machined (Made In USA) tooling 10-100 parts can be delivered from prototype machined wood or REN shape tools. For production we have been completing aluminum cast or cnc machined tools in 2-3 weeks.

For additional information regarding MegaRoller Direct click here.