Rapid Prototyping





Quick Turn & Short Run Sheet Metal


Sheet Metal as Fast as SLA


If your product development efforts demand quick turn sheet metal prototypes, We can provide competitive edge. Here's why: 3D CAD Experts, No Drawings Required! Unlike many shops, We use your 3D data to create flats & fabricate the part. No time is lost or mistakes made redrawing your data. Don't have a drawing? No problem. We'll create a shop drawing from your data. Time Based Manufacturing Focus Like most of our competitors, we use a high powered laser and advanced technology press brakes. The difference is our processes are
optimized to save queue time. Seasoned, cross-trained employees jump from department to department depending on workloads. Management is hands-on. Bottom-line, We do what it takes to make parts rapidly without sacrificing quality. No excuses and no babysitting required.

Capabilities:
5 to 7 business day shipping typical
24 to 48 Hour Expedited Shipping Available
Quote & Fabricate from your 3D CAD data:
Solidworks, ProE Wildfire, Autodesk Inventor, UG, KeyCreator/ CADKEY
In-House Powder coating and Silk-Screening;
Painting and plating to your specifications


Typical Parts

Enclosures - Brackets - Frames - Chassis - Cabinets
Weldments - Assemblies - Racks - Panels - Consoles

SLA (Stereolithography)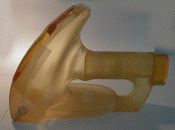 The perfect system to deliver perfect prototypes. A revolutionary process for manufacturing, stereolithography uses computerized laser technology to deliver high quality prototypes and parts at virtually the same price as traditional modeling methods. SLA Pioneers Our SLA group combines the most recent stereolithography apparatus (SLA) and pioneering know-how to build prototypes and limited production runs for a wide range of industries and crafts. From your CAD files, we can create a master pattern for any tool or part that you can envision. Quality & Precision But it doesn't stop there. In the shop, parts are hand finished, benched, and verified for accuracy and surface perfection, and then painted and silk screened to your precise specifications for presentations, demos and focus studies. Speed Turnaround time is usually within a week, dramatically improving your speed-to-market time. Now thanks to our SLA, your prototypes and production runs can be in your hands in weeks instead of months. Flexibility With our group on the team, your design is always current, because you can continue to test and modify as needed during the prototyping process. When there's an emergency, a trade show, or a demonstration deadline, our responsive staff will go the extra mile to make sure your parts are delivered on time and on spec...that's our guarantee.
RTV Tooling/Cast Duplicates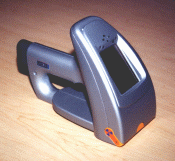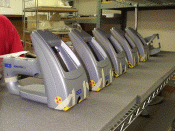 RTV Silicone Rubber is used for making molds that produce cast plastic parts. With today's new polyurethane casting materials, we can accurately simulate the properties of the final production thermoplastic material for runs from ten to several hundred production-like parts suitable for snap-fit testing, design refinement, and market evaluation. RTV tools eliminate time and the extra expense of making a more costly hard tool for plastic injection parts. Lead time can be as short as 4 days for an RTV tool (and a dozen cast plastic parts), and these parts can be painted and textured to simulate final injection molded products.
Quick Turn Vacuum Forming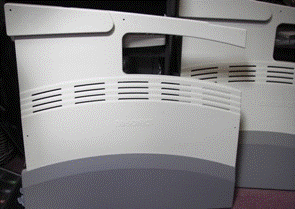 Quick turn short run Vacuum Forming and Pressure Forming is a realaity with MegaRoller. We can build tooling that delivers less than 100 parts in several days to thousands of parts in weeks. Many materials are availble including ABS, Polycarbonate, PP and more. Finihing includes paint and texture to match, silk screen and haircell.
CNC Machining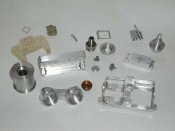 Utilizing your solid model CAD data, our group creates a virtual mold for your part in ProEngineer/ProMold to accurately model cavity, cores, and all mold components in the tool assembly. The models then speed CNC programming and machining of your mold in QC-7 Aluminum, P20 steel or heat-treated H-13 steel. This method allows us to work with a significantly lower lead-time than most other resources in the industry when making small and medium size plastic injection or die cast molds and parts. We can also offer quick turn around on CNC-machined parts and metal prototype parts created from plastics such as Delrin, ABS, Acrylic, etc. or metals including aluminum, steel, copper etc.